Frequently Asked Questions
WHAT IS ACUPUNCTURE?
Acupuncture is one part to the large medical system known as Chinese Medicine here in the West. Chinese Medicine is the oldest, continuously practiced medicine in the world, with evidence of this medicine being in practice for at least 3,000 years.
It is a complete and holistic medical system that has been successfully treating millions of people in Asia and Europe, and since the 60s, in the United States. Until the introduction of modern medicine in Asia, this was the only form of medicine being practiced in Asia.
WHAT IS PEDIATRIC ACUPUNCTURE & ORIENTAL MEDICINE (PAOM)?
An emerging field in the Western world, Pediatric Oriental Medicine is the care of pediatric patients using the ancient principles, methodology and tools of Oriental Medicine to treat a child and his/her illnesses and disorders.
DOES ACUPUNCTURE HURT?
Acupuncture is virtually painless. For those nonetheless afraid of needles, services are also provided using different modalities that mimic the effects created with acupuncture. Techniques used will be the same as those used in pediatric care as listed on the Services page.

WHAT DOES ACUPUNCTURE TREAT?
The World Health Organization (WHO), an internationally recognized authority concerning health-related matters has compiled a list of symptoms, conditions, and diseases that have been proven as effectively treated by acupuncture. There is also a list for diseases, symptoms and conditions for which therapeutic effect have been shown with acupuncture. Take a look at the lists below.
You might find a condition that you or someone you know has and never thought acupuncture could be of help!
Anxiety
Arthritis
Asthma
Bronchitis
Carpal Tunnel Syndrome
Chronic Fatigue
Colitis
Common Cold
Constipation
Dental pain
Depression
Diarrhea
Digestive troubles
Dizziness
Dysentery
Emotional Problems
Eye Problems
Facial paralysis
Fatigue
Fertility
Fibromyalgia
Gingivitis
Headache
Hiccough
Incontinence
Indigestion
Irritable Bowel Syndrome
Low back pain
Menopause
Menstrual irregularities
Migraines
Morning sickness
Nausea
Osteoarthritis
Pain
PMS
Pneumonia
Sciatica
Shoulder pain
Sinusitis
Sleep disturbances
Sore throat
Stress
Tennis elbow
Tonsillitis
Tooth pain
Trigeminal Neuralgia
Urinary Tract infections
Vomiting
Weight gain
Wrist pain
IS ACUPUNCTURE SAFE?
Acupuncture is extremely safe. It is a natural, drug-free therapy. The needles are all disposable, one-time use, sterile needles. The stainless steel needles are individually packaged and sealed by the manufacturer using sterile conditions and is only opened by the practitioner just prior to use. The risk of needle contamination and subsequent infection is essentially nonexistent.
DURING THE ACUPUNCTURE TREATMENT…
In response to the needles, patients typically experience a light, "floating," dreamy sensation, as endorphins (feel-good hormones) flood the body and are released into the bloodstream. The effect of the treatment is very balancing and stabilizing, resulting in a calmer, more peaceful state of mind. Many patients often fall asleep during their treatment, only to wake up feeling very relaxed.
HOW LONG IS EACH TREATMENT?
The first visit lasts about one and half hours and includes a thorough intake and review of the your medical history and the acupuncture treatment itself. Follow-up visits last one hour and include consultation time to evaluate progress and your concerns.
HOW MANY TREATMENTS WILL I NEED?
The number of treatments will vary from person to person and are based on the patient's individual goals. Some people experience immediate relief; others may take longer to achieve results. Plan on a minimum of a month to see significant changes, and most frequently, biweekly visits are recommended during the initial stages. For Women's Health issues, plan on a minimum of a three months protocol in order to re-establish the body's ability regulate its cycle.
IF I AM HEALTHY, WHY SHOULD I RECEIVE ACUPUNCTURE?
Even if you feel you have no health concerns, acupuncture can still benefit you. During and following a treatment, many people will experience a profound state of relaxation. When the body is relaxed, it more effectively and with less impact handle stress, viruses/bacteria, emotions and other stressors. Also, because acupuncture improves circulation, it is effective in increasing oxygen supply to parts of the body that may otherwise be undersupplied. If your brain's oxygen supply is increased, for example, you may notice more clarity and cohesion of thoughts. An overall oxygen increase in the body usually improves energy and stamina. Furthermore, when nearing flu season or preparing to travel onboard a plane or in another enclosed atmosphere, acupuncture is recommended to strengthen your immune system.
WHAT IS MOXIBUSTION?
Moxibustion, aka moxa — a therapeutic application of indirect heat supplied by burning the herb, Mugwort, over a single or group of acupuncture points. Consider it radiant heat therapy. It is indicated for conditions that would benefit from heat, such as cold arthritic conditions, cold hands, feet, lower back, menstrual irregularities, old injuries, atrophied muscles, organ prolapse, prolonged diarrhea, obstruction in the musculoskeletal system and acupuncture channels, turning around a breached baby, and overall for preventing diseases and keeping healthy. In pediatrics, it is excellent for colic, tummy problems like diarrhea, stomach ache, picky eating, respiratory issues like colds and asthma, vision problems, low immunity.
Like acupuncture and herbs, moxa's effects are cummulative, and the more frequently you can engage in it, the faster, stronger, deeper, and longer lasting the effects of moxa will be felt.
WHAT IS GUA SHA?
Gua Sha — a therapeutic treatment involving repeated pressure strokes over lubricated skin with a smooth edge, like a ceramic Chinese soup spoon or honed animal bones or well-worn coin to promote blood and energy circulation. It is indicated for headaches, muscle and tendon injuries, cough and other respiratory conditions like asthma and bronchitis, stiffness, pain, immobility, and digestive, urinary and gynecological disorders. Excellent for use in pediatrics.
WHAT IS CUPPING?
Cupping — a therapeutic approach that utilizes round suction cups over a large muscular area such as the back to enhance blood circulation to the designated area. It is indicated for promoting free flow of blood and energy to the acupuncture channels, dispelling cold arthritic conditions, and diminishing swellings and pain. Great for use in pediatric conditions of hyperactivity, asthma, and shoulder tension, among other conditions.
WHAT IS SHONISHIN?
Shonishin (show-knee-shin) – The literal English translation of shonishin is "little children needle." (Shoni means child/pediatric, and shin means needle.)  It is a therapeutic pediatric treatment from Japan that involves stroking, tapping, rubbing, and pressing the skin with special instruments to create a variety of gentle sensations on the skin.  Consider it non-needling acupuncture for kids, as it mimics the therapeutic effects of acupuncture.  Though usually reserved for children, this method is excellent for needle-phobic adults as well as for the elderly who generally tend be weak and require a more gentle method of treatment.
WHAT ARE PELLETS?
Pellets — a therapeutic application of small pellets usually made of a plant seed called Vaccaria, to provide continuous acupressure to points, often in addition to acupuncture, or in lieu of it. Prolongs the effects of the treatment outside of the office as it stays on the skin for 2-5 days. Used often in pediatrics
WHAT CAN I AND MY CHILD EXPECT FOR A PEDIATRIC VISIT AT IYASHI WELLNESS?
Fun times and learning new ways to take care of your bodies!  Acupuncture and Asian Medicine help to heal the body, so everything I will do to your child and prescribe and teach the parents will be to help facilitate or jump start your child's innate healing ability.  
WILL MY CHILD BE NERVOUS ABOUT COMING TO SEE AN ACUPUNCTURIST?
Most children (and adults) are weary of coming to a healthcare practitioner's office because of their experiences getting poked, prodded, palpated, drilled (at the dentist!) and the dreaded ouchy vaccine shots. For children with chronic conditions, they may also experience not getting better as soon as they and their parents would like visiting conventional doctor's offices, so they may already be apprehensive. So if this is your case, please be aware of your own apprehension as well as your child's apprehension.
SO WHAT CAN I AS A PARENT DO TO EASE MY CHILD'S POSSIBLE APPREHENSION FOR THEIR FIRST VISIT?
Be relaxed yourself.  Your child will read your energy and respond to that.  Please know that your child will not be administered acupuncture in their first visit in most cases.  If the child is old enough to be aware (as opposed to babies who still have no fear), I will gain your child's trust first, and only if I feel they are ready and will benefit from acupuncture, will I give them an acupuncture treatment.  To acquaint them to acupuncture, I will casually show them what acupuncture needles are like and even demonstrate on myself or you of the virtually painless experience of acupuncture.  This will start getting your child used to the visual and idea of acupuncture and that it is something very special done only at my office.  Please do not mention the words "needles," "poke," "pokey," or "pins" to your child for our visit, or ask them if they are afraid.  Instead, if you want to bring up the notion of acupuncture, tell them they'll get to learn about "taps."  I call acupuncture needles "taps" with children toddlers and older so that I can get rid of the fear factor and also because I literally "tap" the needles into a child.  If you want to bypass this part of the conversation all together, you can inform your child that s/he will be asked questions about their health, have their pulses felt on their wrists, and they can even stick their tongues out at me!  How fun is that?!  I will also show them different tools that they can use together with me that will make them feel better and teach them about eating well so that they'll get better soon.  
SHOULD I BRING TOYS AND GOODIES, LIKE FOR AN AIRPLANE RIDE, FOR OUR VISIT?
Yes!  I will spend a considerable time going over your child's forms and current complaint that brought you two in for the initial visit.  Although I will have some toys to keep your child entertained, please bring something special for your child to keep him/her busy during this portion of the appointment.  This is especially the case for children under age 6.
For children who have been dealing with a chronic condition and are extra apprehensive to visit a doctor's office, please bring their lovey, stuffed animal or blanket to give them comfort.  You can even encourage them to play dress up and come in their favorite pretend-play outfit to help them feel more confident – and fun – about visiting my office. 
DO I NEED TO FILL OUT FORMS?
Yes. Forms will be sent to you in a link once you make your appointment, and can be filled out online . Fill them out ahead of your visit. Please give yourself some quiet time to fill out the forms, as it will take about 20 minutes to fill out the forms.
IF YOU'RE NOT DOING ACUPUNCTURE ON MY CHILD, WHAT WILL MY CHILD GET AS A TREATMENT?
As I wrote in Overview of Pediatric Asian Medicine, PAM is ancient, so several non-invasive methods were developed over time to facilitate healing in a child.  In my goody bag of treatment options, we have multiple non-invasive methods available:
Shonishin

Therapeutic massage: I will teach you specific pediatric massages that you can do at home to incorporate as part of your child's wellness routine. As you incorporate this in your daily routine, you will be surprised how your child will begin asking for the massages, and overall start to get more calm and healthier. Because kids know it's good for them. Really.

Acupressure: I will teach you and your child specific acupressure points to press at home to help with the healing process.

Pellets: a therapeutic application of small pellets to provide continuous acupressure to points, often in addition to acupuncture, or in lieu of it. It is similar to self-massaging an acupuncture point, but it will be a more targeted approach as the pellet will have a stronger stimulatory effect.

Guasha: this therapeutic treatment involves repeated pressure strokes over lubricated skin with a smooth edge, like a ceramic Chinese soup spoon or honed animal bones or well-worn coin to promote blood and energy circulation. This practice of stroking and scraping is seen in other traditional cultures of the world as well.

Cupping: also used in other traditional cultures, a therapeutic approach that utilizes round suction cups over a large muscular area such as the back to enhance blood circulation to the designated area.

Dietary prescriptions: I will provide you with Food as Medicine recipes and dietary suggestions to help with your child's condition. In most cases, changing a child's diet has a huge impact in the well being of your child.

Herbal prescriptions: known as tinctures, I have natural herbal prescriptions in liquid form just for pediatric use. Once they get used to the different flavor of herbs, kids will ask to take it because they know they get better when they take it. Completely, safe, these tinctures are American-made by companies with stringent safety and quality controls and can be taken concurrent with pharmaceutical prescription drugs.

Micro-current stimulation: this is a hand held device that emits micro current to an acupuncture point. The micro current stimulates the point and facilitates healing. It is similar to acupressure or the use of pellets/magnet, but this is one step stronger in the stimulatory effect because of the use of a micro current.

and lastly, acupuncture: as I wrote above, acupuncture needles will be one of my last resorts with pediatric patients toddlers and older. Babies have no concept of fear and that needles may hurt so when and if I use needles on babies, it is a very smooth experience. Also, the needles I use for pediatric patients are even thinner than the needles used for adults (which are already extra thin to begin with). Unlike with adults where the needles are left in the patient for 20-30 minutes while they rest in the treatment room, with pediatric patients, I will do a quick in and out with the needle for younger children/babies. For older children, I can leave them for 5-10 minutes depending on the child's comfort and stillness level. Acupuncture is very beneficial because it uses the body's own healing response mechanism, unlike micro current or pellets/magnets, which requires an outside source to trigger the healing response. Because it penetrates the skin, it has the strongest stimulatory effect and healing will be faster than the above methods listed.
HOW LONG ARE PEDIATRIC WELLNESS VISITS?
The first visit will last approximately an hour. Follow up visits will be approximately 15-30 minutes long.
WHAT HAPPENS AFTER A TREATMENT?
Depending on the complexity of your child's case and his/her sensitivity, you may see your child more energized after the treatment, sleep very well through the night, have a more stable emotional equilibrium, reduction of inflammatory conditions, more regular bowel movements, improvement in appetite — or experience a healing crisis where your child may experience, say the eczema they're battling with, flare up and then significantly subside, or their cold symptom get worse, but see significant improvements the following day.  This is called a healing crisis.
HOW OFTEN SHOULD WE COME AND SEE YOU?
Please consider coming for a minimum of 3 months initially for chronic conditions.  At that point, we will reevaluate the progress of your child's condition and referrals may be provided if other adjunct care will improve your child's condition.  For acute conditions, your child may only need one or couple visits.  For wellness visits, I recommend parents bring their children in the beginning of cold/flu season, when they start school after holiday breaks, and if they are going through environmental changes or emotional upheavals at home.  Holistic pediatric care will help your child transition through the seasonal, environmental, and emotional changes that occur in a child's life.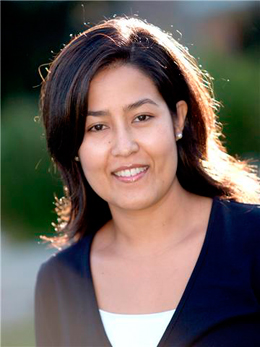 Luriko P. Ozeki, L.Ac
Licencsed Acupuncturist & Teacher
My Approach
I have created a serene oasis in Westchester, Los Angeles that will put both the adult and child at ease the moment one steps foot into my practice.  It's a very family-friendly, relaxing environment. An ideal space for a family to come, and especially for the spirited child or newborns. No hustle or bustle, and almost never a wait time.  Once in the treatment room with me, I will patiently listen to all of your concerns or your child's concerns and answer each of your questions thoroughly.   I treat both adults and children, a true family practice.
As a pioneer in the field of Pediatric Acupuncture and Asian Medicine (PAM) in the Los Angeles area, I am dedicated to educating the community of the amazing benefits of PAOM as an adjunct to pediatric healthcare.  I can be the first line defense in many of your child's common childhood ailments, avoiding the costly and often toxic and invasive nature of allopathic medicine's drug treatments and surgeries.  I often work integratively with your child's pediatrician to provide treatments that are gentle, natural, preventative and life affirming — tenets of Oriental Medicine — with successful results.  I am not, however, an MD, therefore, I cannot provide forms for schools, administer vaccine shots, nor do I have hospital privileges.
I encourage an open dialogue at all times.  Iyashi Wellness is the haven where you can express yourself fully and honestly, because it is with honesty and expression where the first true steps towards deep healing occurs.  To encourage this open dialogue, I include nutritional, wellness, and lifestyle counseling so that you can make changes that positively affect your day-to-day life – not just in the treatment room.
Read Through Our Services Page
Book Your Appointment Online
Come in for your 1st Session!
Office Address
In-home studio located in the Westchester neighborhood of Los Angeles, CA 90045
Or through Telehealth
Hours
Monday: Telehealth Only 11:00am-1:00pm.
Tues: In-Person & Telehealth 10:00am-5:00pm
Wed: In-Person & Telehealth 10:00am-5:00pm
Mon Tues Wed |  OPEN  By Appointment Only