PRODUCTS TO HELP WITH ANXIETY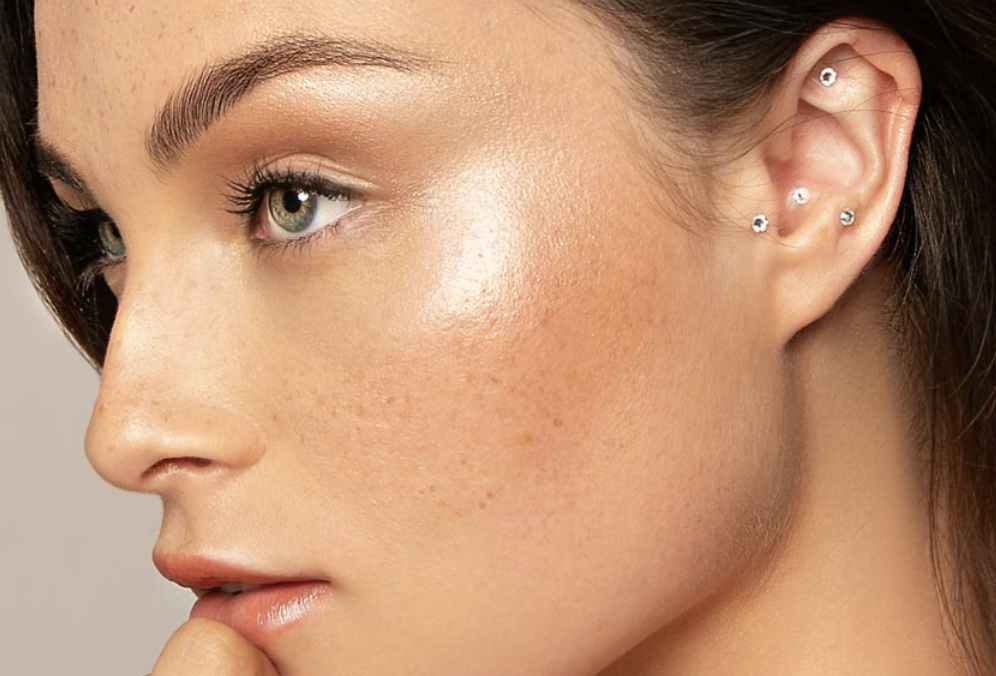 Ear Seeds
Ear acupuncture has been used for centuries. It is a non-evasive and safe way to provide acupressure for specific ear points to provide relief to certain conditions. Worn for 2-5 days at a time to provide constant stimulations to ear points. At Iyashi Wellness, we have 3 specific kits for stress, insomnia and anxiety.
At our Playa Vista Office, we have a specific kids kit available. It includes a booklet with protocols to use on children for different conditions, like anxiety, immune boosting, sleep, etc.
Kids Kit:  $35.04 (tax included) if picked up at the Playa Vista Adjacent office, or $29.99 plus tax + shipping if purchased directly through EarSeeds.com*
Prices for Sleep And Insomnia, and Stress and Anxiety kits differ and are based on type of seeds you purchase through EarSeeds.com*.  Available in traditional vacarria seeds, stainless steel seeds and bling bling! 24K Gold and Swarovksi(r) crystal seeds.
*Disclaimer: Please note that the EarSeeds.com link below is an affiliate link and I will earn a commission if you purchase through this links. I use their product and recommend them because they are a company that I have found helpful and trustworthy. They educate the user and demistify a tool in Chinese Medicine the same way I do in my clinic – and provide even more information than I have time to do in the clinic. Please let me know if you have any questions about anything listed with EarSeeds.
Chinese Herbs
Chinese herbal formulas, in use literally for thousands of years, are very effective at helping boost your immune system, organ function, cognitive function and overall development. During this Covid19 pandemic, we have some very specific herbs to support you.
Chai Hu Jia Long Gu Mu Li Tang
This is a great all around chinese herbal formula to address anxiety, insomnia, irritability, tight body.  Take 1-3 sachets and mix in hot water and drink three times a day.  (Number of sachets each time depends on the intensity of your stress level.  Start out with one sachet each time and see if you feel an improvement after a few dosages.  If not, up it to 2 or 3 sachets three times a day.)
Chai Hu Jia Long Gu Mu Li Tang, 42 sachets  $38.33 (tax included) if pick up at Playa Vista Adjacent office, or if shipped, $38.33 plus shipping.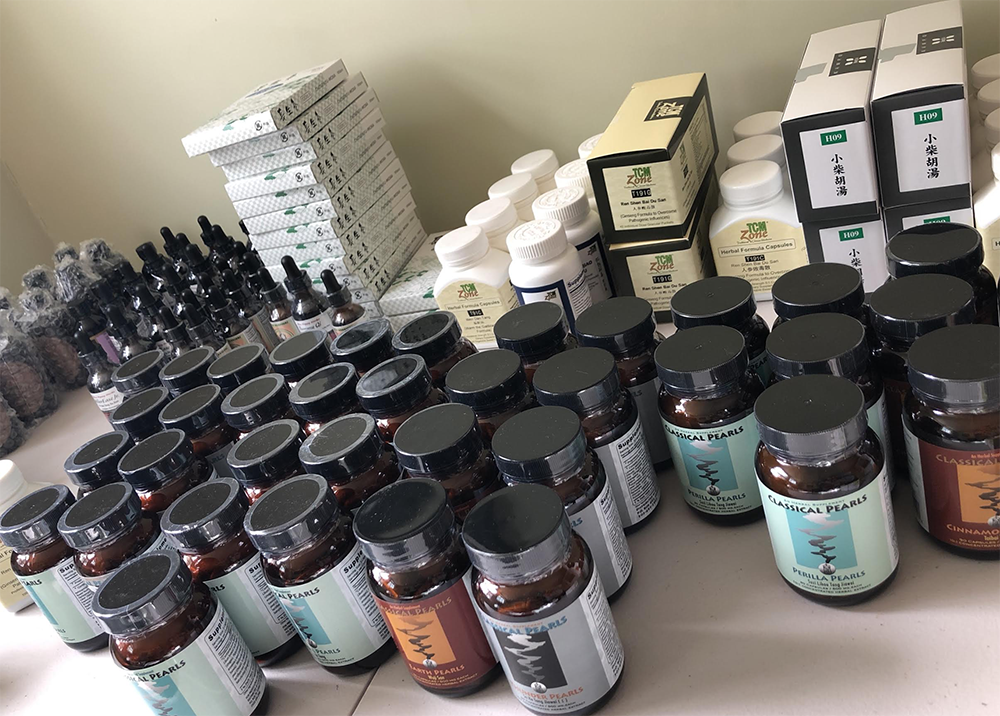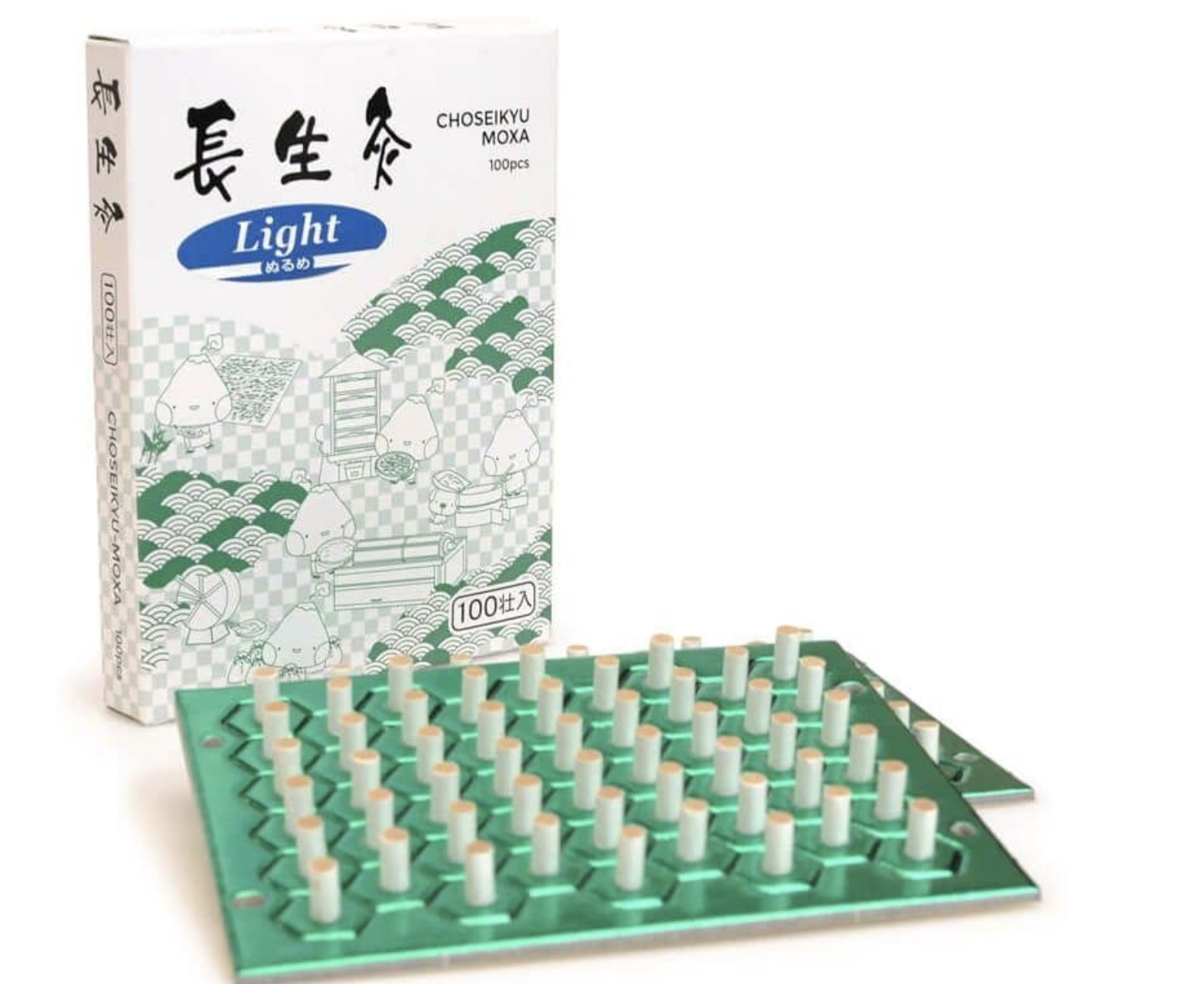 Moxa
Moxa, a form of heat therapy in which moxa is burned on or near the surface of the skin to circulate the energy or Chi in our body. Burning moxa on specific points on the body to reduce anxiety and create a sense of well being and warmth in body.  Click here to watch a video about it. We have mona available for purchase. 
Choseikyu Light, 100 cones. $43.80 (tax included) if pick up at Playa Vista Adjacent office, or if shipped, $43.80 plus shipping 
MEDICAL DISCLAIMER: The content in this website is for information purposes only. By providing the information contained herein we are not diagnosing, treating, curing, mitigating, or preventing any type of disease or medical condition. It is not intended to substitute for legal advice, or medical treatment or diagnosis, and is not monitored or evaluated by the Food and Drug Administration/FDA. Before beginning any type of natural, integrative or conventional treatment regimen, it is advisable to seek the advice of a licensed healthcare professional. Always consult a licensed acupuncturist or licensed Chinese herbalist for information on Chinese Medicine. Always do your own investigation and inquiry when purchasing any Chinese medicine products. By using any or all of this information, you do so at your own risk. No warranties are expressed or implied. Any application of the material provided is at the viewer's discretion and is his or her sole responsibility.
Pediatric health conditions